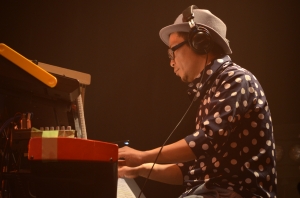 ・Epitomizing the "ecstatic electro" concept, the album resonates with tomzuin h's trademark electronic sound, flush with humanity while remaining sensual and, at times, even turning cynical.

・tomzuin h frequently performs on the Tokyo club and live venue circuit as a solo performer. His live performances are renowned for their intense improvisational nature that puts typical DJs to shame.

Since his early fascination with analog synthesizers, tomzuin h has been deeply involved with music as a composer, arranger, keyboardist, synth programmer, music producer, and recording engineer. He has gained the respect of artists around Japan through his album appearances and supporting roles with people like Hoppy Kamiyama, Science Ministry, Ayano Ohki, Chisako Mikami, Nirgilis, Coil, Chitose Hajime, Fay Ray, Yoko Toriyabe, and others.

▶Band activity
ANT★LION
Officia Web Site: http://www.myspace.com/antxlion
Ant Lion is a psychedelic and physical techno duo. It comprises Satoko Arita, bassist and vocalist that lends Ant Lion its stout but groovy bass-sound mentality, tomzuin h, erotic keyboardist and eccentric of the electro music world. The band's aggressive and emotional live performances are becoming a mainstay in the clubs of Tokyo and Osaka.

▶Release Info.
Bird People was the first album from electro artist tomzuin h.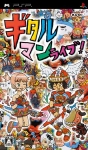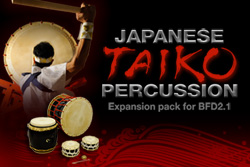 Below are a few of our past projects. In addition to these, we have completed numerous music production projects, compositions and arrangements, and studio projects.

2008

-Developed and marketed Japanese Taiko Percussion, an expansion pack for BFD2.1 (FXpansion)

2007

-Composed and arranged music for Konica Minolta's Regius Clinic System promotion video

-Composed and arranged music for Sanyo's GITEX exhibit in Dubai

-Mixed tracks for Moero! Nekketsu Rhythm Damashii Osu! Tatakae! Ouendan 2, a music and rhythm game for Nintendo DS

2006

-Composed and arranged the theme song and backing music for a Sanyo exhibit in Frankfurt

-Produced the factory presets for the Yamaha Motif XS synthesizer workstation

-Composed and arranged backing tracks for Elite Beat Agents, a music and rhythm game for Nintendo DS for the North American market

-Composed and arranged backing tracks for Rain Wonder Trip, a game for PS2

2005

Composed and arranged the theme song and backing music for a Sanyo exhibit in Geneva

◦ -Composed and arranged the theme song for a Sanyo exhibit in Shanghai

◦ -Composed, arranged, produced, and mixed "Metal Header" and "Toda Pasion" for Gitaroo Man Lives! (Koei), a music battle action game for PSP

◦ -Composed and arranged backing tracks for Gundam Battle Operation System (Banpresto), an arcade game

2004

-Produced a second ethnic instrument sampling project for an instrument manufacturer

-Established SONICA RECORDS

2003

-Composed and arranged the theme song and backing music for a Sanyo exhibit in Shanghai

-Composed and arranged the theme song and backing music for Sanyo's ITU Telecomm exhibit in Geneva

-Produced an ethnic instrument sampling project for an instrument manufacturer

-Produced the factory presets for the Yamaha Motif ES music production synthesizer

2002

-Produced the factory presets for the Roland Fantom synthesizer

-Composed and arranged the demo song "World" for the Roland SRX expansion board

-Produced 5.1ch sound effects for Gundam Pilot Academy

-Produced the factory presets for the Yamaha Motif series of synthesizers

2001

-Composed and arranged the theme song for a Microsoft Xbox event promotion video

-Produced tracks for Gitaroo Man (Koei), a music battle action game for PS2

-Established SONICA